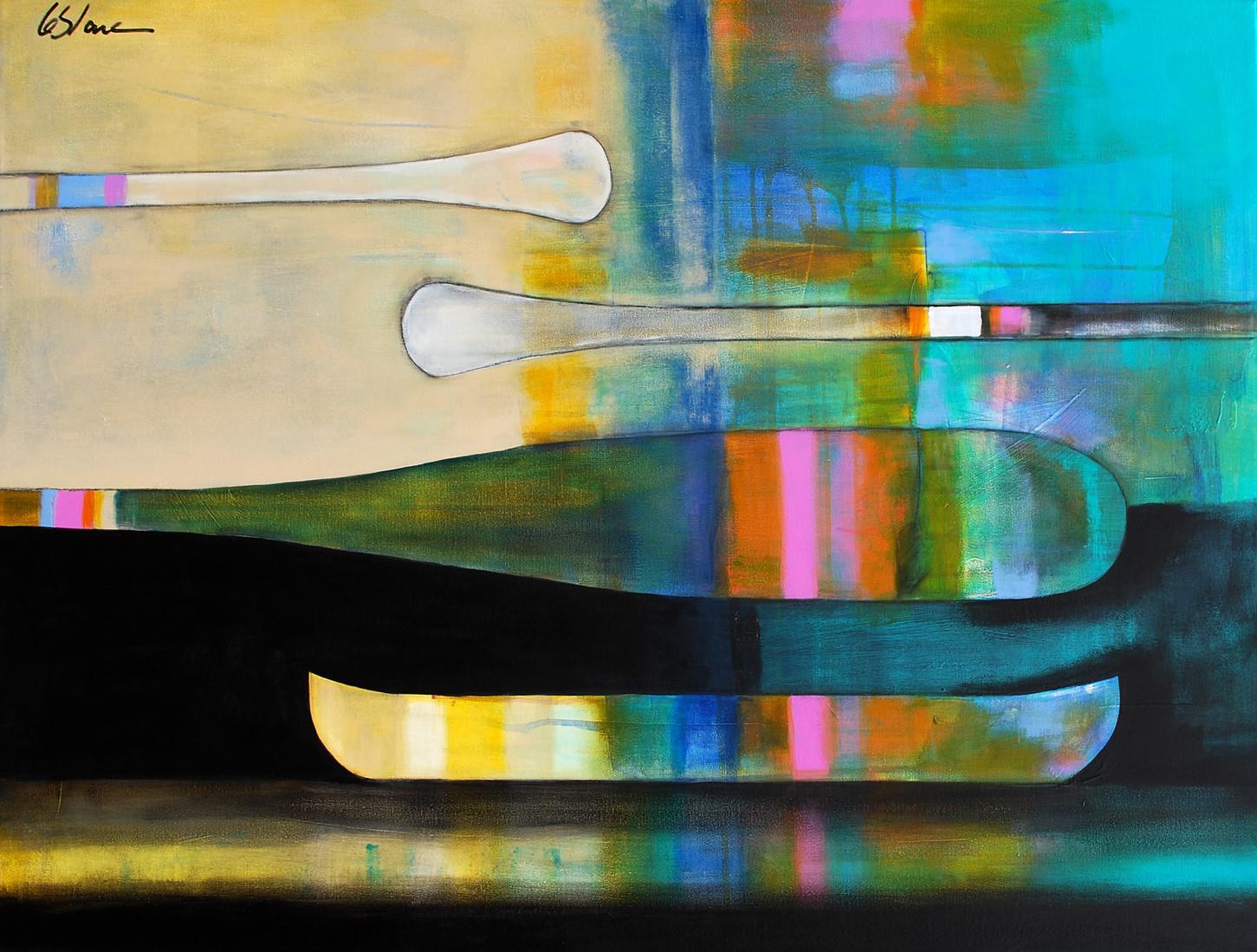 "I'm interested in the duality of human nature," explains Leblanc. "It's something that defines us, pulling us in opposite directions - forwards and backwards - but in the end, despite doubts and fears, leads us to accept ourselves, flaws and all."
When he creates art on wood panels or canvas, Leblanc employs a range of materials and techniques. They include acrylic paint, lead pencils, charcoal.
This work of art hangs vertically or horizontally.
It hangs in a corporation in Ottawa horizontally. The client is a well known Art MOde Gallery client.
Medium:
Mixed Media on Canvas