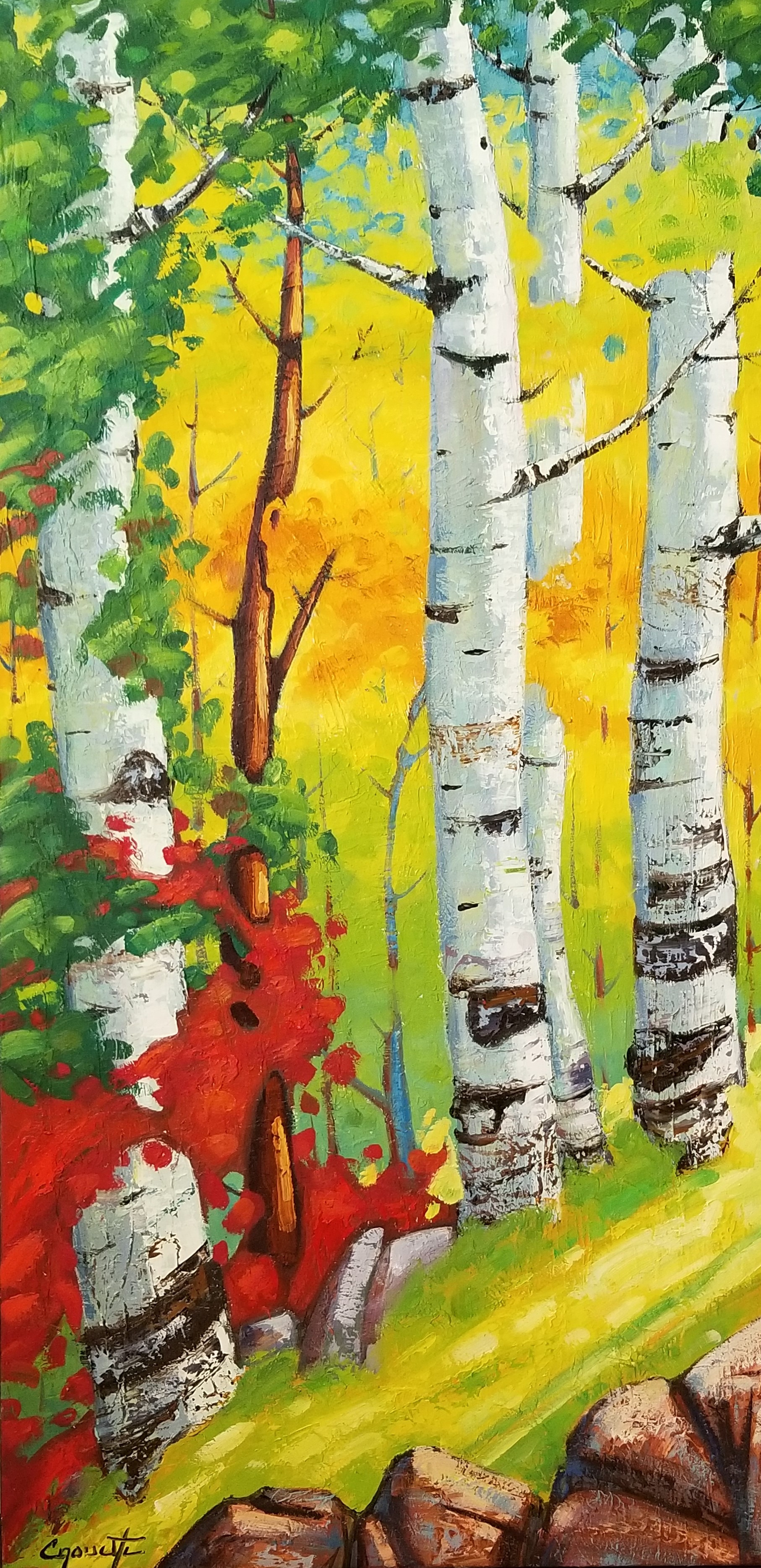 Painting these scenes is like coming home to him. He has memories of his childhood friends, brothers, parents, uncles, cousins and more.
He loves painting birch trees and it shows.
As you know, Abitibi area of Quebec is very rich in these trees.

We are approaching a wonderful time of the year.
Category:
Wall Art, Paintings